Commercial & Residential Lawn Care
Our Passion Is Landscaping
For over three decades, we have been providing lawn care services for commercial and residential customers. Roo Landscaping is proud to be one of the top providers of lawn maintenance services in the greater Kenosha & Racine areas.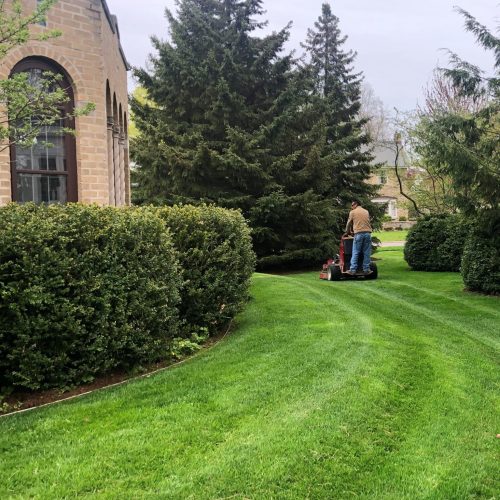 Our Story
In 2006, Rogelio Barrera started a small weekend business with his son. After several successful years and more work coming in, they decided to pursue landscaping services as a full-time job. They shared the ups and downs of starting a small business but powered through with quality work and years of experience.
If you are looking for a reliable, hard-working, and trustworthy landscaping company to take care of your property throughout the Spring, Fall, and Summer, then you are in the right place. We have built a strong reputation for ourselves in this area, and we have many satisfied customers who have chosen to use us again year after year.
Weekly Lawn Care
Landscape Design
Seasonal Cleanups
Mulch Services & Maintenance
Make Your Landscape Shine
Our Services
Our bread and butter is weekly lawn care services. We will get your lawn looking better than ever imagined it could in no time, and we'll keep it that way with our services.
Looking to turn your backyard space into an area you never want to leave? Our landscape design services will make your outdoor dreams a reality. We plan, construct, and maintain your beautiful new creation. 
Roo Landscaping keeps your outdoor areas looking fresh year-round. We provide cleanups in the Fall and Spring to get you ready for the new season. We also have weekly mowing, mulch installation, and trimming services to save you time and work!
Planting and Installation
There is no job too big or too small for us to handle. If you are looking to enhance the beauty of your outdoor spaces with flower beds, we can make it happen. We are also pros at more advanced projects like retaining walls and drainage. When you need professional services, call the trusted pros at Roo Landscaping!
Your Way To A Beautiful Landscape